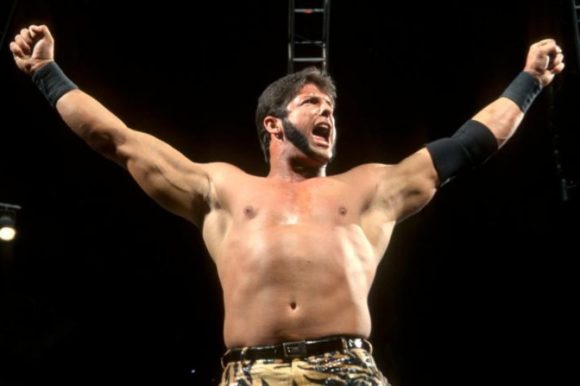 CLICK HERE FOR RICO'S GOFUNDME PAGE TO DONATE NOW!
https://www.gofundme.com/ricoconstantino

Rico Constantino is living proof that dreams are not limited by age, and perseverance coupled with determination can make goals reachable and attainable. Rico can be called an "overachiever". He graduated at the top of his class in the U.S. Naval Academy, and endeavored in the career of a police officer before testing himself in more physically challenging careers.
He made his television exposure by becoming a contestant on the American Gladiators in 1990, winning his particular round and advancing to the Grand Championship.
In 1998, at nearly 37 years old, Constantino was in phenomenal shape and began his professional wrestling career. He then became one of the marquee names during the WWE "Ruthless Aggression" era, portraying a hair stylist as "Rico", and managing the tag team known as 3 Minute Warning.
Rico did not stop as a manager, though. We would then use his wrestling talent to become a two-time WWE Tag Team Champion, and defeating legendary names such as WWE Hall of Famers Ric Flair and Rikishi.
After leaving WWE, Rico would return to law enforcement, and become one of the most respect officers in the state of Nevada.
Unfortunately, the constant physical toll involved with professional wrestling caused severe health issues. Within the past year, Rico has visited the doctor five times, and was forced to stay twice. He has two leaky heart valves and two blood clots, and traumatic brain issues.
As professional wrestling fans, let us rally behind Rico to change this state of declining health to transform into the name of this WWE theme song – "You Look So Good to Me."
PLEASE donate and share. Let's show the world how strong and unified wrestling fans can be, and makes these medical bills and health issues tapout.
Help spread the word!
CLICK HERE FOR RICO'S GOFUNDME PAGE TO DONATE NOW!
https://www.gofundme.com/ricoconstantino